---
To order these products call 1-800-288-7351 or contact us for pricing and more information.
Please scroll below to review models and details.
---
LG LU340L Series Long Term Care Dedicated TV with Special Features
The LU340L series is created specifically for Long Term Care environments. Equipped with a large display font and large clock to enhance the ease of use for facility guests, these commercial-grade TVs are designed to provide the unique professional services in LTC facilities.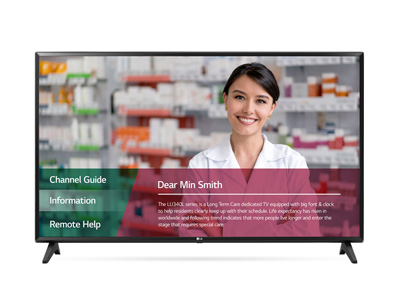 43" Model: 43LU340L
Key Features:
Resolution 1,920 x 1,080
Big Font (Volume, Channel)
Virtual Clock
Muilti-IR
Public Display Mode (Min/Max Volume Setting)
Welcome Video/Screen
USB Cloning
Long Term Care Dedicated TV Special Features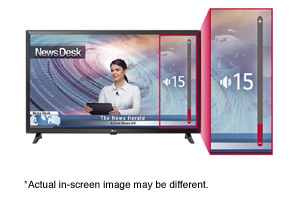 Big Font (volume, channel)
Easy to find out channel/volume menu
Easy to recognize channel/volume enlarging UI/Font Size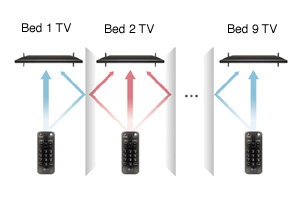 Multi-IR to pair one TV with one remote
Use each remote controller without interference via Multi IR in a hospital room
Set and Map between TV and Simple Remote Controller
Available to set 0~9 beds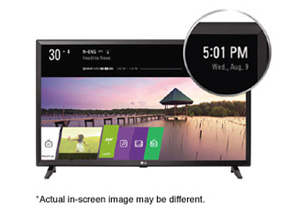 Virtual Clock
Clock Display
Provide SW Clock in order for seniors to check out time frequently (ex. Meal Time, Medicine Time etc.)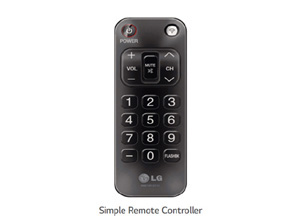 Simple Remote Controller
Optional (sold seperately)
Provide Power / Channel / Volume Keys used heavily
Enlarge a button size and font size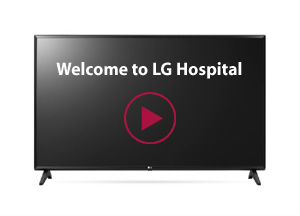 Welcome Screen / Welcome Video
With the capability to display repeatedly various video formats as well as images, Commercial Lite TVs allow for a greater variation of greeting messages in rooms which make customers feel more welcome and cared for.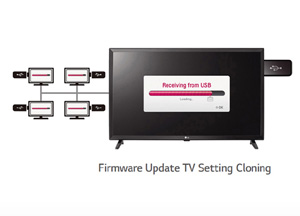 USB Cloning
Clone all commercial TVs with stonishing speed and ease. The USB Cloning feature allows you to simply copy the TV settings to all TVs using a USB memory device.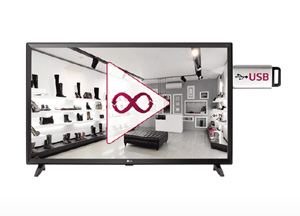 USB Auto Playback
Create and sequentially play playlists composed of informative media (video, music and image) you choose without PC and any installation.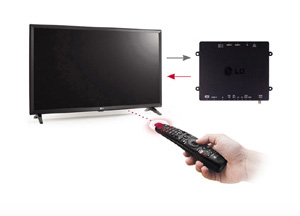 IR Out
Using the interactive set-top-box, all LG TVs can be controlled with a single remote.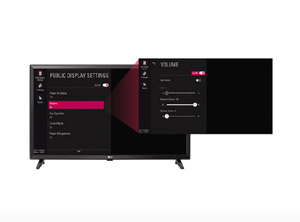 Public Display Mode (Min/Max volume)
To avoid unexpected volume change in public space, manager may able to Control Max/Min volume of TV.
Note: GPOs and purchases on contract, please call us at 1-800-288-7351 for pricing and purchasing details.