Hospital Television Programming Equipment
Please click on the category links or scroll below for all television programming equipment.
---
Digital Aquarium, Digital Fire Place & Other Content For Hospital Common Areas
Add the calming effect of a Digital Aquarium to your hospital
With a Digital Aquarium from TB&A you get all the positive benefits of an aquarium without the mess or maintenance. TB&A can provide a variety of Digital Aquarium video content that can play continuously on a wide range of flatscreen monitors/televisions. Other content such as digital fire place, beach settings and more.
Features:
| | |
| --- | --- |
| • | Ideal for waiting rooms and common areas |
| • | Creates a calming and soothing environment |
| • | All the benefits of a real aquarium without the upkeep |
| • | Multiple aquarium scenes |
| • | Full HD Playout |
| • | Also available in beaches, fire places and more |
---
Satellite Systems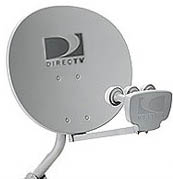 The DirecTV Satellite System is the original 18" mini-dish that has revolutionized the entertainment choices for hospitals and institutions everywhere. It's a great way to bring the power of digital quality picture and sound into your hospital today.
| | |
| --- | --- |
| • | Accelerated 32-Bit Processor |
| • | NEW 7-Line Program Guide |
| • | Interactive Channel Banner |
| • | One-Button Record |
| | |
| --- | --- |
| • | Master Touch® Universal IR Remote™ |
| • | Satellite Dish Antenna – 18" Wide |
| • | Dual Output LNB for Connection of Multiple |
| • | D Receivers |
---
TB&A Digital Video Stations and Automation Systems

TB&A can design and install complete video automation systems suited for the special needs of Public, Educational and Medical facilities. TB&A's systems feature specially engineered hardware and software to provide complete programming management, including videotape automation and digital server technology, in one seamless analog to digital broadcast station. These "turnkey" solutions provide a complete path from a manual, analog system to a fully automated digital broadcasting operation which makes the most effective use of budget dollars and existing resources. Digital Automation Systems are designed to be expandable and can also be configured with a Web Server for Web Access and Web Casting services to extend community outreach. Individual system components can vary depending on application. Some examples of equipment used in TB&A systems are shown below.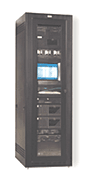 Systems can include:
| | |
| --- | --- |
| • | MPEG2 Digital Server with 4 – 32 Streams |
| • | MPEG2 Encoder(s) |
| • | Master Control Automation Software |
| • | Digital Archive Unit (DVD-RAM) |
| • | Audio/Video Router (if needed) |
| • | Monitoring |
| • | Network |
---
TB&A Patient Education System
SOLUTIONS DESIGNED FOR YOUR ENVIRONMENT
Patient Education. Patient Safety. Staff Training. Maximizing Reimbursements. These topics are at the core of today's Healthcare. TB&As platform of Patient Education solutions allow your facility to concentrate on each of these areas – all while improving performance and continuing to deliver top- quality care.
Being informed about options, procedures and steps to recovery are essential to a patients health and well-being. Our unique Patient Education platforms allow patients to make those important decisions regarding their care and recovery.
Joint Commission and HCAHPS questions provide metrics to drive excellent patient care
Increased performance through your Press Ganey Score by continuously improving patient satisfaction
Increase user satisfaction by making the ordering and viewing process more convenient
Decrease staff involvement by automating the distribution process – allowing them to concentrate on tasks related to their profession
Increases opportunity for staff education and training while limiting travel time
Content delivered to each location can be standardized or completely unique
System is scalable from one channel to many, flexible content and scheduling capabilities
Integrates seamlessly with our HEALTHefx in-house channel solution
Enriched optional services for video digitization, file management, and extended maintenance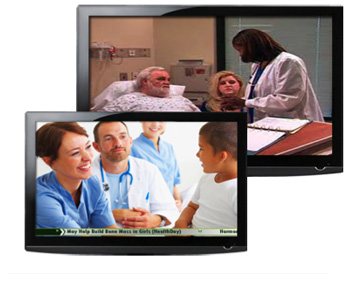 CONTINUOUS PLAY SYSTEM
Simple and cost effective
Does not require patient or staff interaction
Education video playlist will be broadcast
Each channel will play the video playlist in series or loop on a 24hr basis
Video playlist will be staggered across channels
High demand videos can be scheduled to play more frequently
For more information or pricing on any hospital television programming equipment, please call 1-800-288-7351, or contact your TB&A Representative.
---