To Order Call 1-800-288-7351
ClearTouch Gel Sanitizer Station
Hand Sanitizer Station and Digital Display
Introducing the new breakthrough messaging system that is equally as concerned with cleanliness as it is message delivery.
Features
21.5" 1080P hi-def screen
Touch-free dispenser
1.3 Gallon (5 liter) sanitizer reservoir
Built-in WiFi
Remote content management
Secure, lockable design

Click here to download PDF Spec Sheet (1.1 mb)
Stand or Wall Mount
The sanitizer station offers both wall-mounting or an optional stand to allow for any application.
Large Reservoir Sanitizer Means Days of sanitizer Not hours
Sanitize hands from a large refillable reservoir of Clear Digital Gel Sanitizer, or use low viscosity gel or liquid hand sanitizer of your choosing. Get notified of low levels with bright red ambient light, or, be assured you have enough sanitizer when the light is green. You can even monitor levels remotely with our Sho Content Player subscription.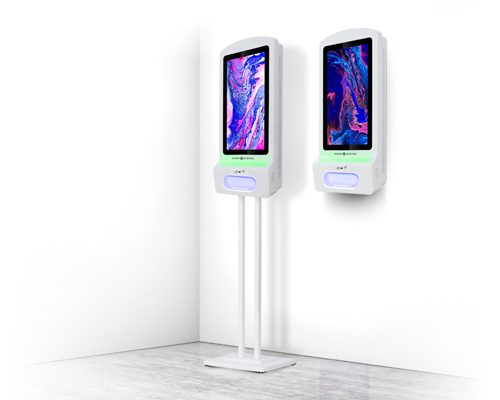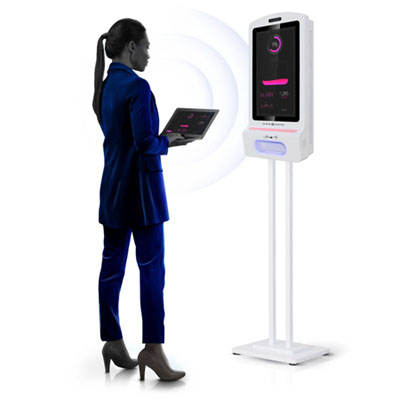 Touch Free Dispenser
The sanitizer station uses a motion-activated, hands-free, pump-fed dispenser with no levers or push buttons to relieve any potential contamination. The ambient LED light is inviting and provides easy to locate area for inserting hands for sanitizer, and turns green when sanitizer will be dispensed.
Content Management
The included Clear Digital Media Player allows for simple plug-and-play with your media. Connect wirelessly with a Sho Content Player CMS subscription or another third-party content management system that uses Android APK player software, and make the relevant updates and content changes on the go.
Note: GPOs and purchases on contract, please call us at 1-800-288-7351 for pricing and purchasing details.