Hospital Televisions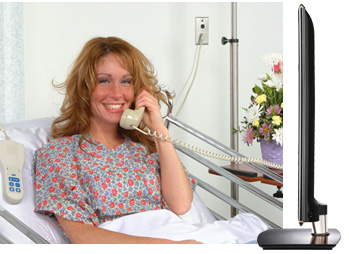 TB&A Hospital Television, Inc. has been providing expert sales and service of hospital-grade televisions for over 30 years.
TB&A provides all makes and models that meet the hospital-grade requirements, and can help you determine the right fit for your hospital or healthcare facility applications.
Or call 1-800-288-7351 to speak to a TB&A Hospital Television expert today.
About Hospital Televisions
Hospital televisions are specially manufactured to meet the needs of hospitals and healthcare facilities. Hospital televisions are equipped with UL approved hospital-grade plugs, plus include features used by hospitals such as ports for pillow speakers, bed A/B functions and settings cloning capabilities.
Below are LG and PDi Hospital-Grade Televisions & Monitors available from TB&A.
Note: GPOs and purchases on contract, please call us at 1-800-288-7351 for pricing and purchasing details.