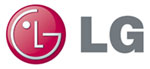 UR762M Series
4K NanoCell Hospital TV with Pro:Centric® Hospital Management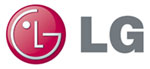 UR762M Series 4K NanoCell Hospital TV with Pro:Centric® Hospital Management Solution
Available in 3 sizes: 75″, 65″, 55″
To Order Call 1-800-288-7351
UL Hospital Grade Listed
NanoCell Display
webOS 6.0
Smart Home (Launcher Bar)
Web Browser
Pre-loaded Apps
SDP Server Compatible
Magic Remote Compatible (MR18HA)
SW Clock (World Clock / Alarm)
Soft AP WiFi

Click here to download PDF Spec Sheet (1.7 mb)
Model #
UR762M
Screen Type
NanoCell Display
Resolution
3840 x 2160 (UHD)
Tuner
ATSC, Clear QAMAnalog NTSC
Global IPTV Support
Hospital Grade
Yes
Key Features
UL-Listed Hospital TVs with NanoCell Technology
Putting Color on Full Display
This hospital TV delivers a broad spectrum of color with advanced NanoCell technology.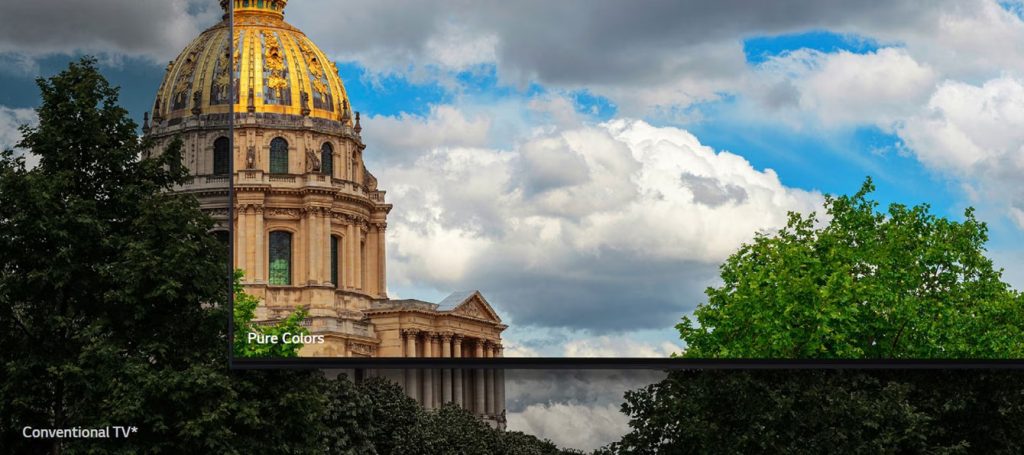 Slim Bezel adds Sophisticated Ambiance
The sleek, minimal bezel surround is designed to reduce distractions and blend elegantly into existing interiors for a more immersive.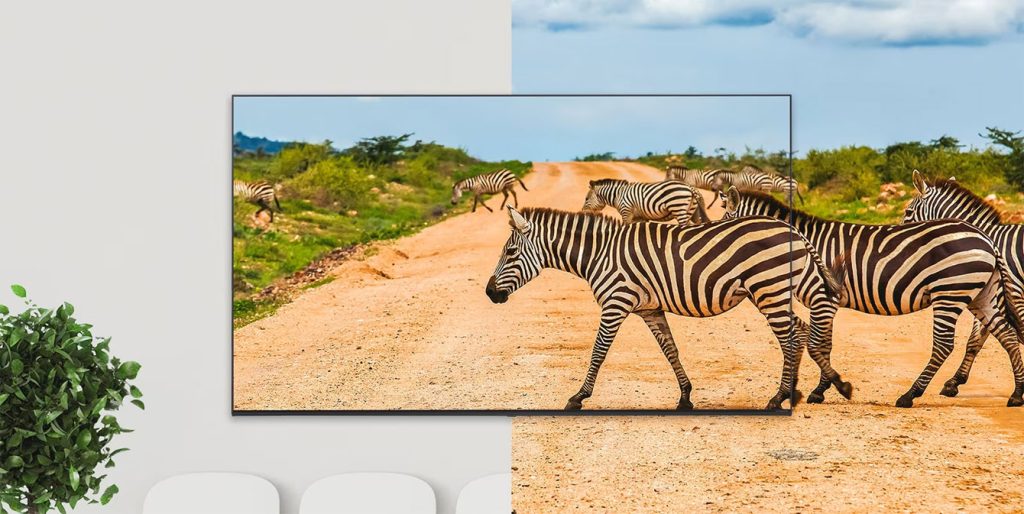 Hospital-Focused Functions

Pillow Speaker Ready
The hospital TV is equipped with the interface compatible with a pillow speaker* which controls sound and videos on TV directly from a patient's bedside.
Nurse Call Ready
Through nurse call system provided by a pillow speaker* connected to LG hospital TV, staff can be called immediately for emergency.
UL Hospital Grade
The hospital TV is designed for the healthcare and hospital environment, meeting safety standards by UL.
Group Telemedicine Ready
The UR762M series NanoCell Hospital TV is ready for web-based telemedicine. System Integrator can develop and deploy their web applications without additional video conferencing equipment for 1:1 or 2:1 remote meetings. Camera* angle and zoom control during a session are also possible.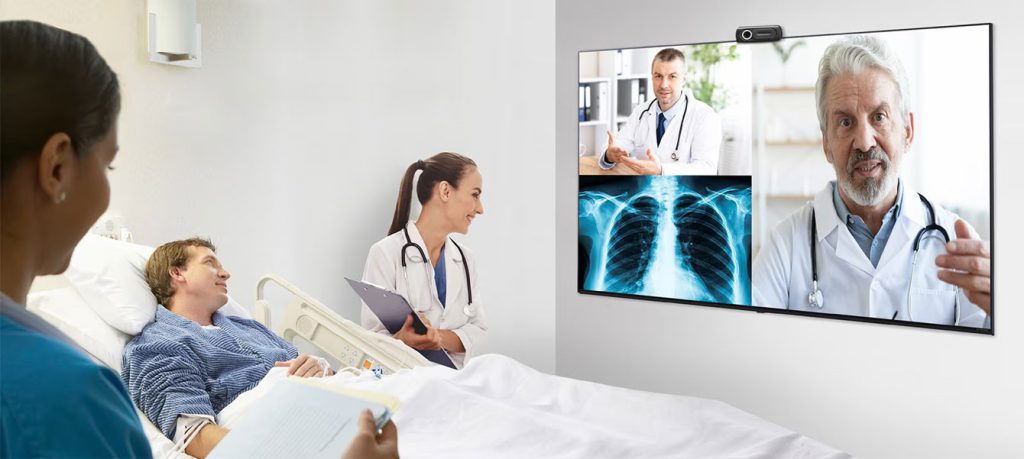 Pro:Centric® Hospital Management Solution
LG's Pro:Centric Direct is a robust hospital content management solution that offers simple editing tools and provides IP network-based remote management and service capabilities*. Pro:Centric Direct enables users to edit their interface easily by providing a customized interface and efficient management of all TVs in the hospital.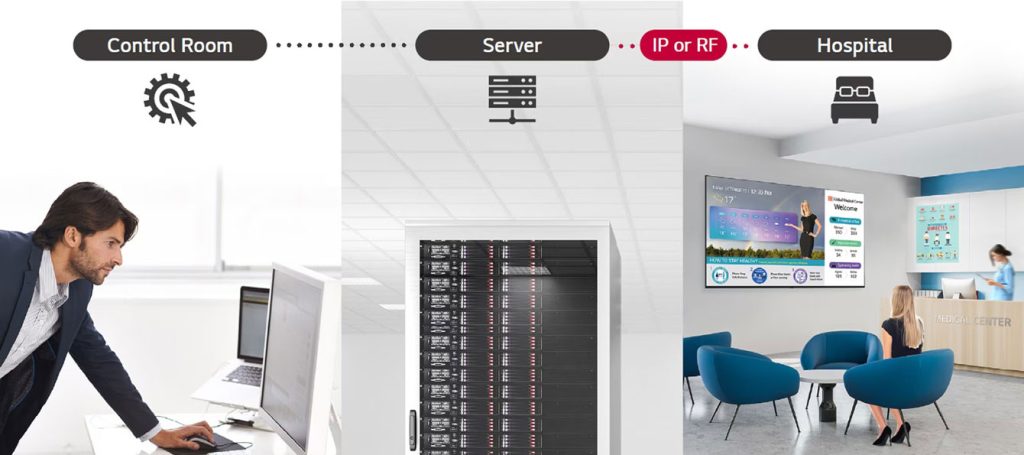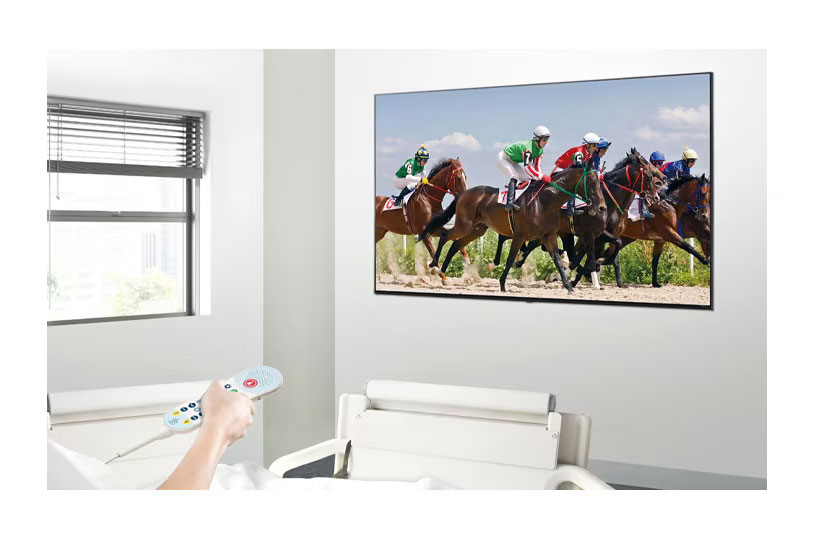 Embedded b-LAN™
The UR762M series NanoCell Hospital TV supports an embedded b-LAN™, enabling PPV (Pay Per View) and VOD service without needing a set-top box.
Pro:Idiom®
The UR762M series provides embedded Pro:Idiom® decryption unlocking access to high-value digital content with Pro:Idiom® Digital Rights Management (DRM). This prevents illegal copying of the content.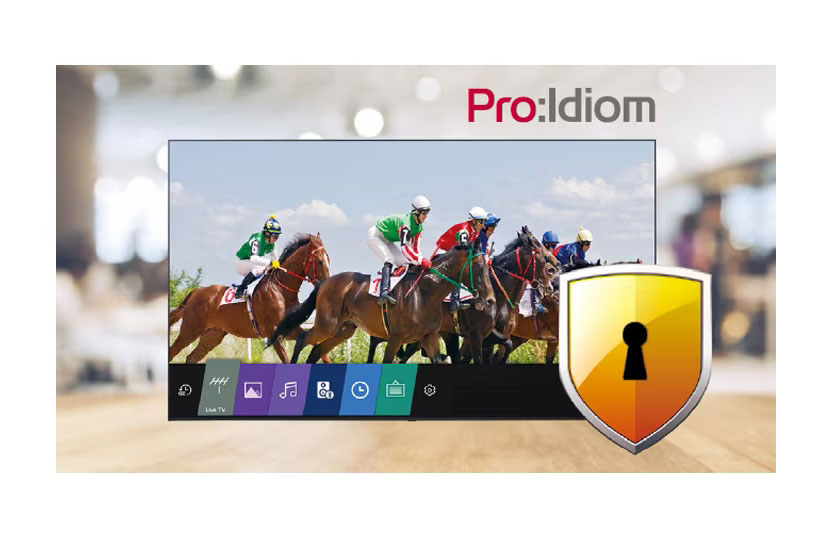 SoftAP
Software-enabled Access Point (SoftAP) is a "virtual" Wi-Fi feature that enables patients to connect their own devices to the SoftAP by using the TV as a wireless hotspot.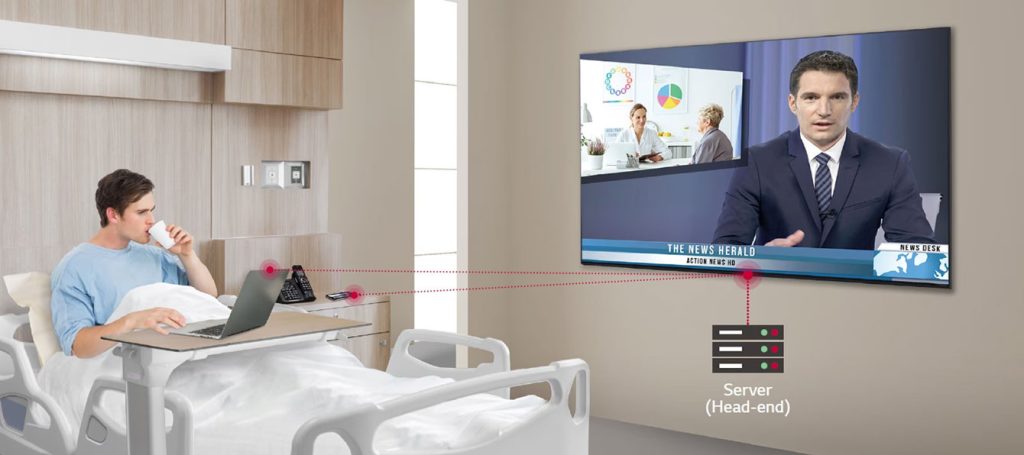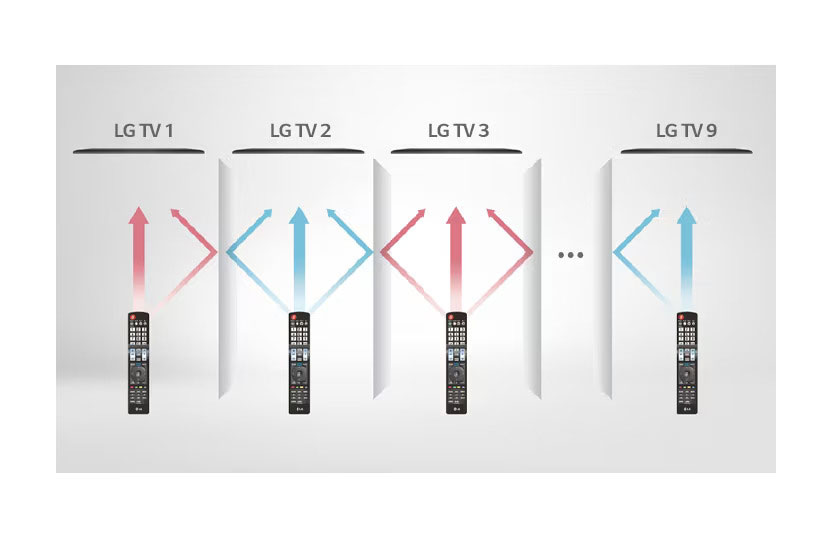 Multi-code IR
Multi-code IR* function eliminates any remote control signal interference between TVs in rooms with multiple TVs installed.
*Separately purchased multi-IR remote controller
Voice Recognition
LG's webOS 6.0™ features embedded Natural Language Processing Voice Recognition,* allowing users to control the LG hospital TV simply using their voices.
*LG Magic Motion Remote is required. (sold separately)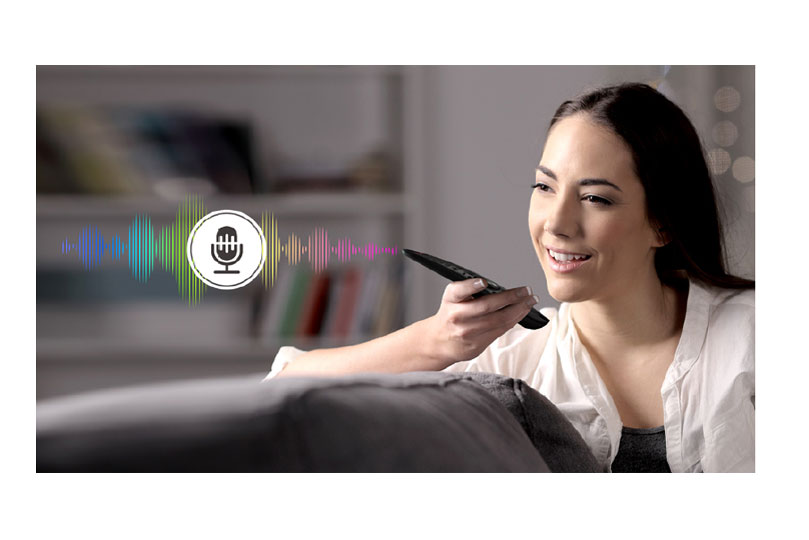 To Order Call 1-800-288-7351
Note: GPOs and purchases on contract, please call us at 1-800-288-7351 for pricing and purchasing details.