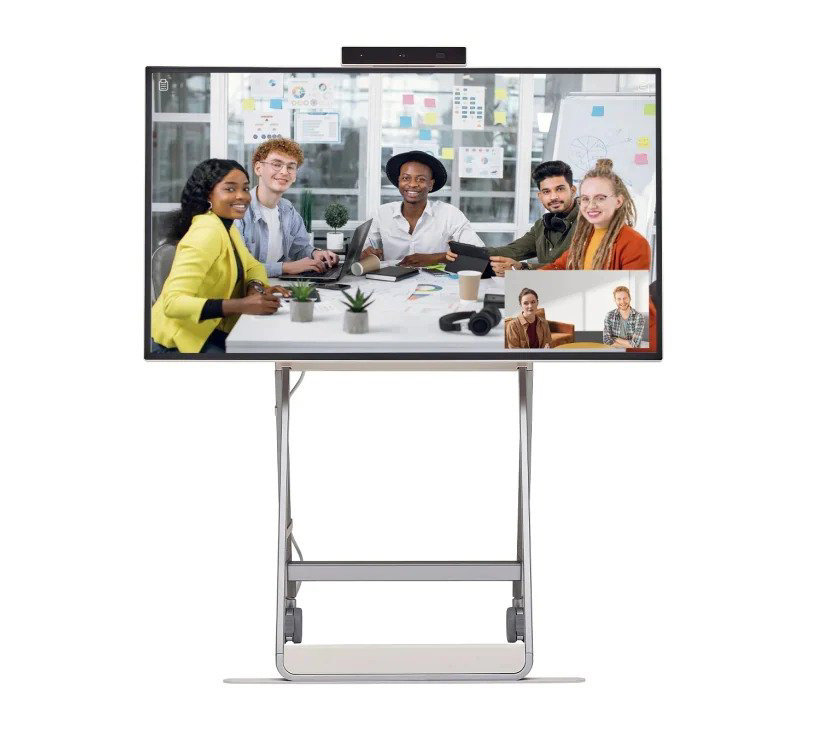 43HT3WJ
LG 43" One:Quick Flex All-In-One Meeting & Screenshare Solution for Video Conferencing & Collaboration
To Order Call 1-800-288-7351
43" UHD 4K Resolution (3,840 x 2,160)
Built-in Windows PC & Speakers
FHD 2K Camera & Built-in Microphones
In-Cell Touch Digital Whiteboard with Touch Pen
Pre-installed Video Conferencing Applications
Easily Transported with Movable Stand & Adjustable Screen
All-in-One Display
for Effective Collaboration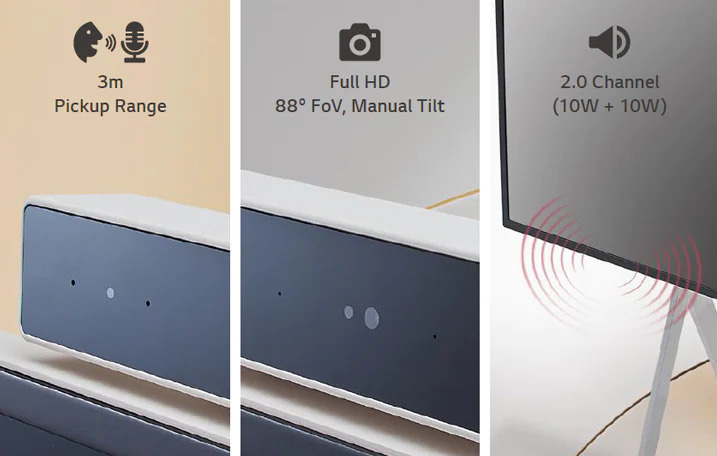 All-in-One Display for Simple and Quick Video Call
With LG One:Quick Flex's 43-inch all-in-one display complete with a built-in camera, microphones, and speakers – there's no need to stress over online meetings and calls. Connect to and set up video conferences with ease.
Collaborate Smarter with Touch and Drawing
Equipped with In-Cell touch technology, the One:Quick Flex turns ideas into reality. With a dedicated touch pen users can take notes, annotate, and draw on the whiteboard with ease. Save your drawn additions as easily accessible files that can even be shared via mobile phone.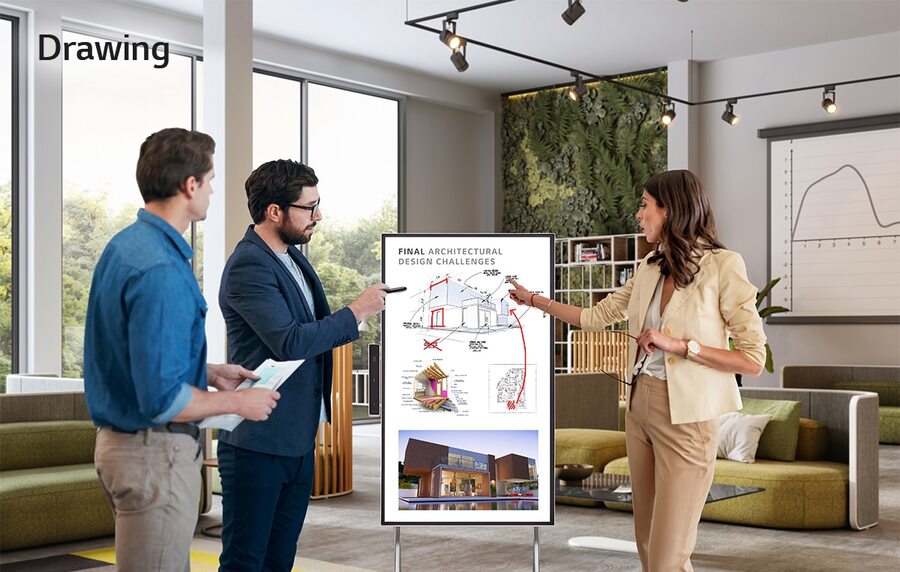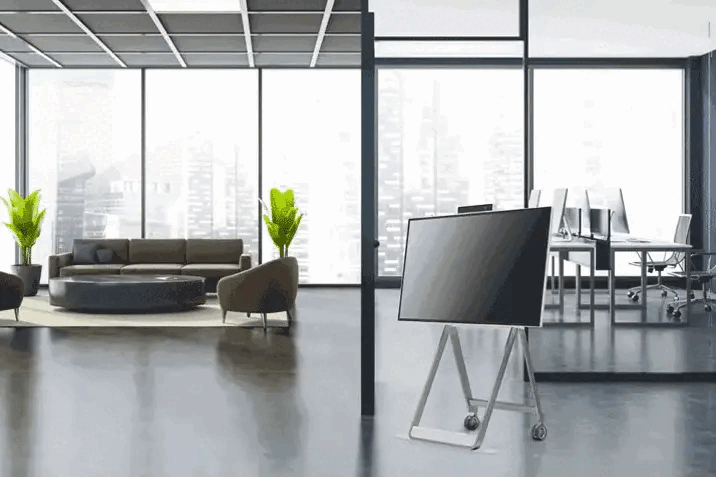 Easy Transport with a Movable Stand
The One:Quick Flex can be used indoors and can be moved virtually anywhere with its mobile stand. From a private office to a public lounge, it can fill many roles – such as video conferencing, design demonstrations, collaboration, and more.
Screen Rotation
When using the dedicated stand, the One:Quick Flex supports horizontal or vertical screen rotation, allowing you to engage with content according to its correct aspect ratio.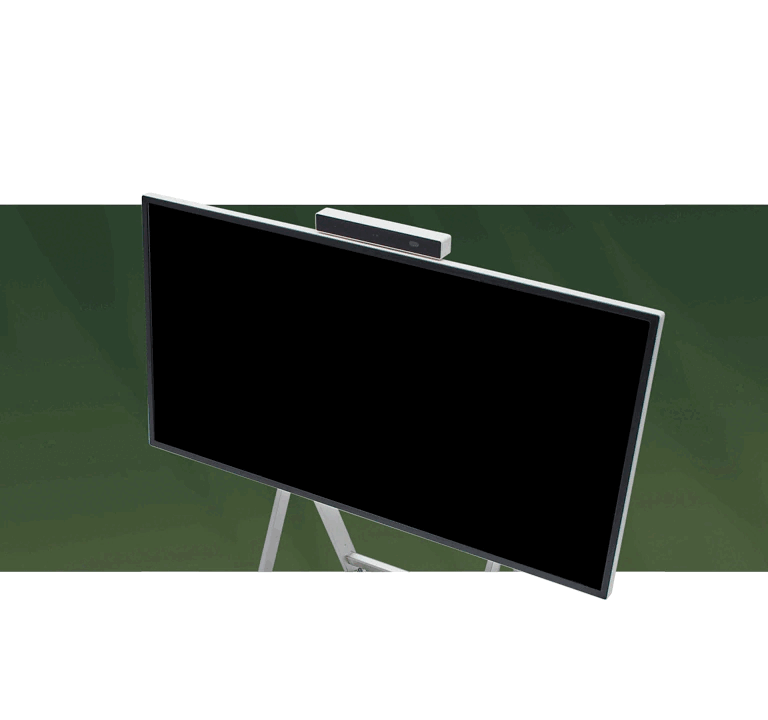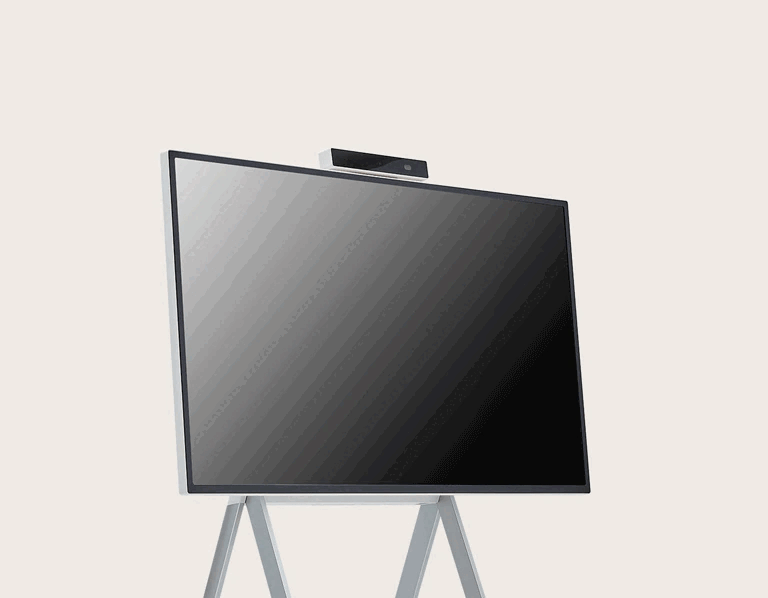 Adjustable Height
The height of the stand can be adjusted to meet the posture or height of the user. (up to 9.5 cm)
Intuitive UX and Excellent Expandability
EThe touch-based UX of One:Quick Flex is designed to be similar to a mobile touch UX, making it familiar and easy to use. Similarly, the Windows-based operating system makes it simple to install and run recognizable programs with its large library of applications and tools.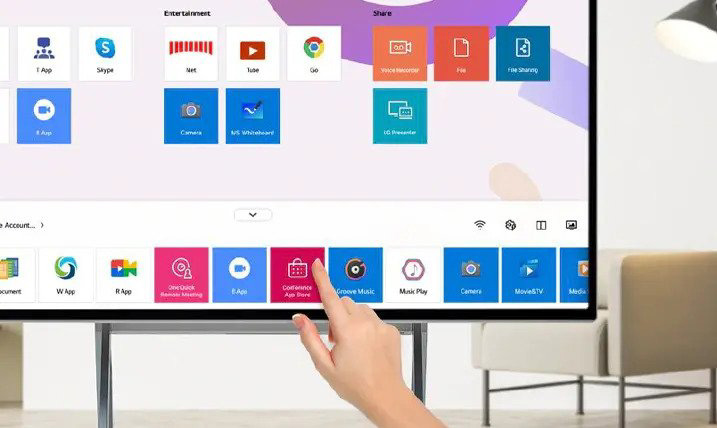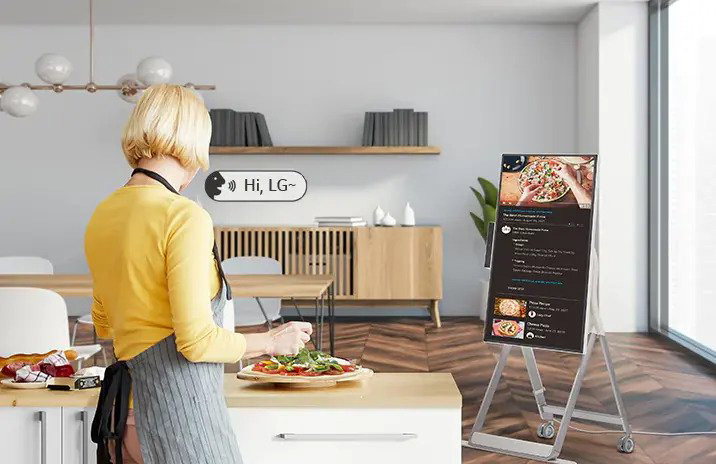 Voice Ordering
Users can also perform key functions with voice commands without needing to use the touch screen.
A Sleek Design that Blends
with the Space
Moving beyond the conventional black color, the One:Quick Flex is also available in a stylish beige that features a smooth finish that effortlessly blends in with its surroundings.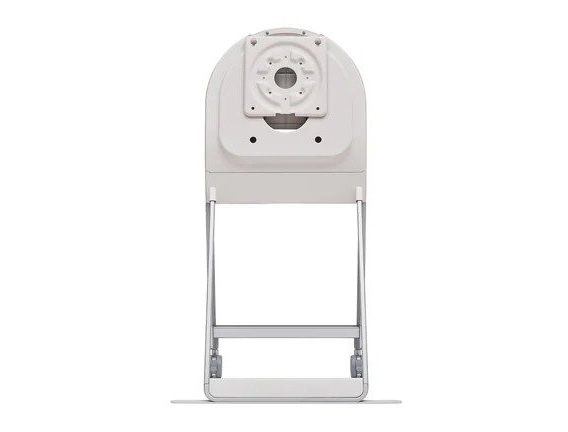 43HT3WJ
Floor Stand Compatible with the One:Quick Flex
The wheeled floor stand allows the LG One: Quick Flex to be moved virtually anywhere indoors to suit one's needs.

Click here to download PDF Spec Sheet (3.5mb)
To order this product call 1-800-288-7351 or contact us for pricing and more information.
Note: GPOs and purchases on contract, please call us at 1-800-288-7351 for pricing and purchasing details.