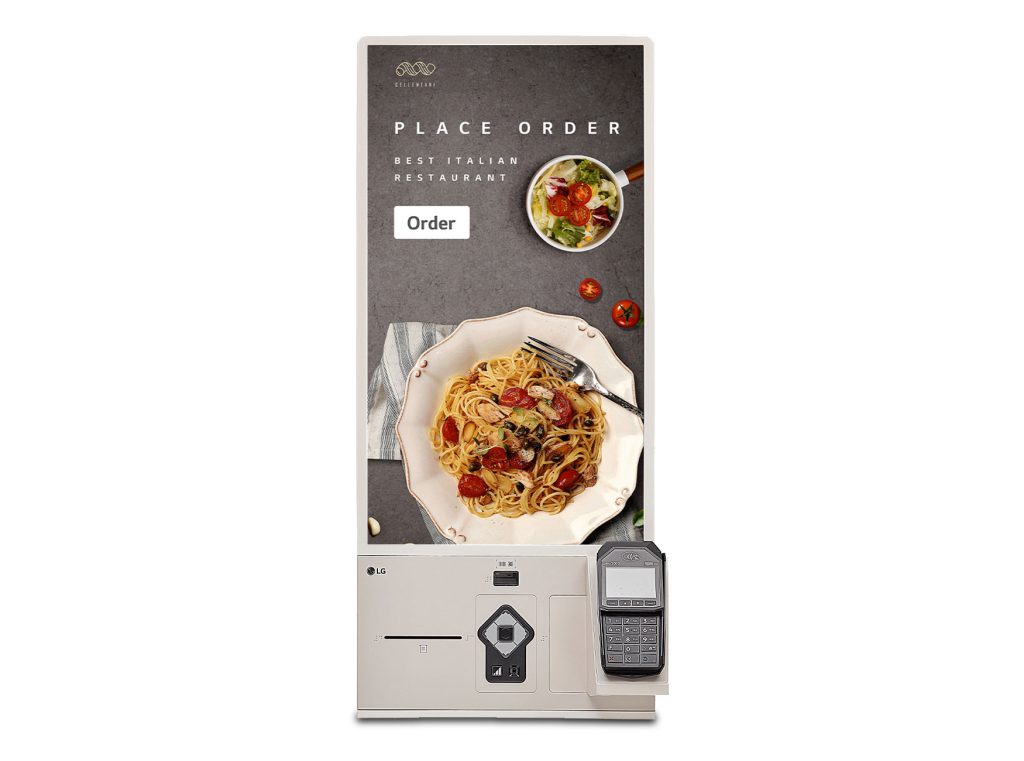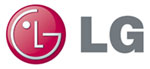 KC3PK-C
27″ LG Self-Ordering Kiosk
To Order Call 1-800-288-7351
Benefits
Help increase customer satisfaction
Improve speed of service, reduced wait times and bust irritating lines
Increase order accuracy with a fully visual menu
Reassign staff that used to take orders to other guest-oriented tasksDepth : 86.1 mm
Can also increase the average ticket size through automatic cross-selling features
Features
27-inch Display with an Excellent Touch Sensitivity
Resolution FHD (1,920 × 1,080)
Brightness 300 nits
Touch Type In-cell
Operation Hours 16 / 7 (Hours / Day)
Life Time 31,000 Hours
Windows OS

Click here to download PDF Spec Sheet (1.5 mb)
Key Features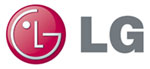 Self-Ordering Kiosk
The LG 27KC3PK-C can be used as a self ordering station for customers to place orders from your food service or cafeteria facilities. Self ordering kiosks can improve customer satisfaction, improve order accuracy and free your staff for other tasks.

Interior Fit Design In Calming Beige Colors
The seamless design in two tones of calming beige of the kiosk, creating a harmonious atmosphere which fits your business space interior.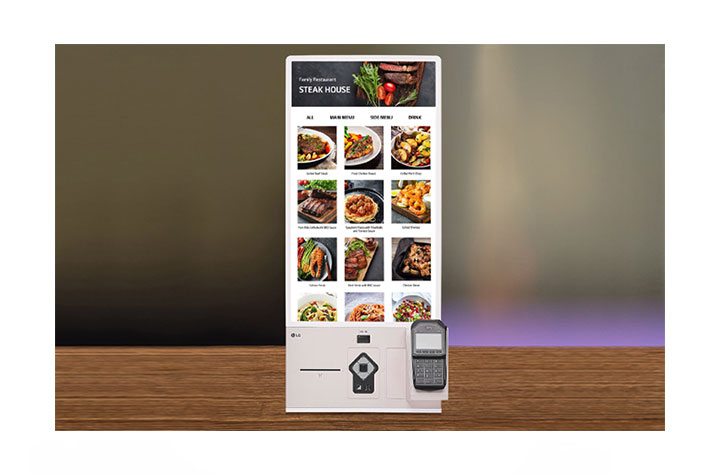 27-inch Screen
Through a 27-inch display, the users can access more information with vivid product images for placing an order. This display can be also utilized as a large advertising screen by showing advertisements when in standby mode.
Easy Maintenance
The drawer-type design of the kiosk allows for convenient device maintenance of the receipt printer, card reader, etc. by simply opening the drawer without needing to disassemble the body.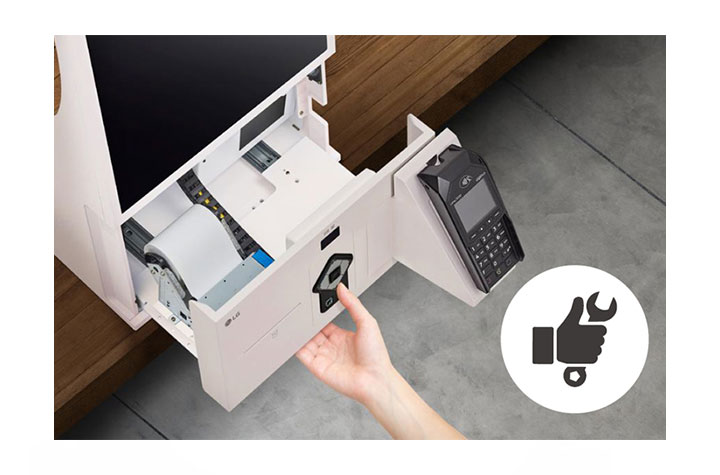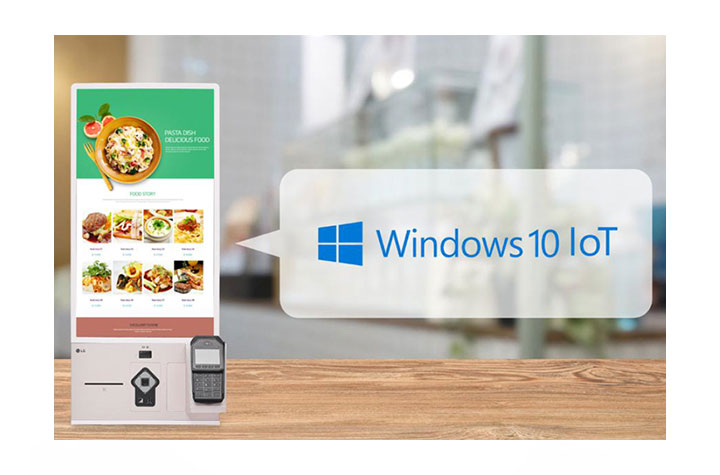 Windows OS
By applying Windows 10 IoT Enterprise, it is compatible with various peripheral devices and applications.

Various Payment Methods
Various payment methods such as Bar codes, QR codes, IC Chip card* and MST cards* are supported. In addition, a built-in printer can easily print out receipts without additional peripherals.
*EMV terminal is required by local payment company to support the functions.
To Order Call 1-800-288-7351
Note: GPOs and purchases on contract, please call us at 1-800-288-7351 for pricing and purchasing details.