Other Hospital Television Accessories
To Order Call 1-800-288-7351
Please click on the category links or scroll below for all television accessories.

PDI Ten Tap AC Central High Efficiency Power Supply
PDI-772HE Power Supply
Features:
Ten Tap AC Central Power Supply
Up to 90% energy efficient— lower utility costs
No cooling fan required
Small cabinet size for ease of installation
Selectable output for 28VAC or 32 VAC
1 GHZ bandwidth capacity
UL and CUL approved for hospital use in USA and Canada
3 year factory warranty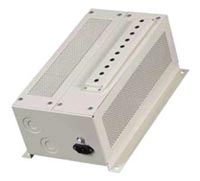 WPA 4000 Remote Entertainment Station
Curbell's Remote Entertainment Station provides convenient wall-mounted control of a healthcare grade television, and up to four low-voltage room auxiliaries for visitor use. It allows supplemental television access without disturbing the patient, preserving a quiet atmosphere. It can also be used in waiting and lobby areas to eliminate the need for remote controls.
The Remote Entertainment Station provides easy access to the same TV features as a pillow speaker. Visitors can watch television in the hospital room without disturbing the patient. In waiting rooms, audio is brought to the seating area, helping to create a quieter atmosphere.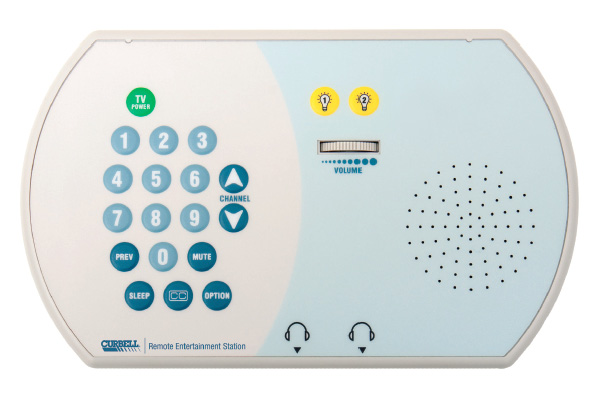 Click here to download PDF spec sheet (688k)
Features:
Same TV features as a pillow speaker
Creates a visitor-friendly, home-like environment
The Remote Entertainment Station is easily reprogrammed for any healthcare grade television
Allows control of up to four room auxiliaries such as lighting, temperature, and drapes
Two headphone jacks are ideal for creating a quieter environment
Meets or exceeds UL-60065 and FCC Part 15 Class B
Specifications:
High impact plastic (ABS) case
UL flammability rating 94V-O
Dimensions 8.5″ W x 5″ H x 1.25″ D
Mounting Mounts to a two gang masonry box
SPDT momentary contacts for connection to power-limited circuits of 3OV DC, 500 mA or less Wiring Cable harness included
Easy to install and repair
2 Year Limited Warranty Parts and Labor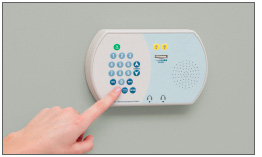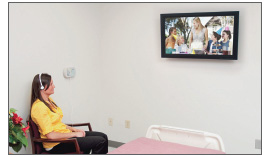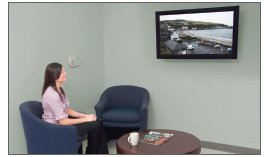 The Hotel or Hospital Safe You Can Rely On
HPSAF15BLK – 13.98 x 10.24 in. (35.50 x 26.00 cm)
HPSAF17BLK – 16.54 x 14.57 in. (42.00 x 37.00 cm)
HPSAF19BLK – 19.29 x 15.75 in. (49.00 x 40.00 cm)
UL Approved
Illuminated ADA Compliant Digital Keyboard
Event Audit Trail Record Technology
Motorized Opening and Locking System with Internal Power Supply
Powder Coat Finish
5 year Manufacturer Warranty
When you can provide the best available security for the personal belongings of your patients or staff, they'll know they're in good hands. It's a rare occasion that a guest will be visiting without a laptop, or some kind of electronic equipment. They'll need a space that is big enough and secure enough for their most valuable belongings. At 15-inches, 17-inches and 19-inches, our security safes are the dependable choice when you want to provide appropriate guest security that you can rely on. With an Illuminated ADA Compliant Digital Keyboard, your Safes will provide your guests with streamlined usability in keeping with the class of your hotel or hospital experience. With Enhanced LED Display and Soft Internal LED Lighting, your safes are functional, digital elegance. With a Motorized Opening and Locking System powered by an Internal Power Supply, your guest's security will be unaffected by power cuts to the hotel's central electricity supply. With an Emergency Manual Key included with every safe, it couldn't be simpler to ensure a quick reset if a password is forgotten. Your safes' strength is a long lasting one. Coated in a Rust-proof Surface with Powder Coat Finish, they will look their best for years to come. With a UL Approval on every safe, you can be sure you're investing in a product that has met rigorous quality and safety standards. These high standards are backed by a 5 year Manufacturer Warranty that guarantees a replacement for any malfunctions.
Key Features
Intelligence
Our Event Audit Trail will record the full identity of the last 199 authorized users. Importantly, this feature records both the opening and the closing of the safe door, providing the detailed information you'll need in the case of a theft.
Strength
The two 20mm diameter steel bolts are powered by an auto-electronic locking system that secures the ¼ inch (5mm) Cold-Rolled Steel Door. It's as strong as it looks.
Power
With tamper-proof installation hardware it offers additional security through acting as a theft-deterrent, first and foremost.
For more information or pricing on any of these products, please call 1-800-288-7351, or contact your TB&A Representative.
Note: GPOs and purchases on contract, please call us at 1-800-288-7351 for pricing and purchasing details.