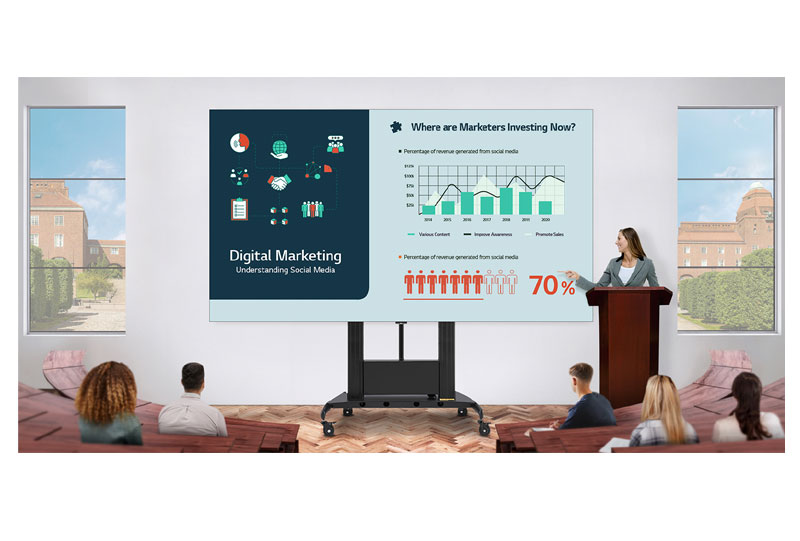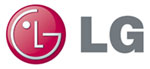 LABE015 Series
136″ All-in-one Essential HD Large Screen LED
To Order Call 1-800-288-7351
LG 136″ LED All-In-One Screen
LG's All-In-One Essential series is a 136-inch large LED screen which includes an embedded controller. After a simple installation process, all you need to do is to turn on the screen with a remote control like a home TV.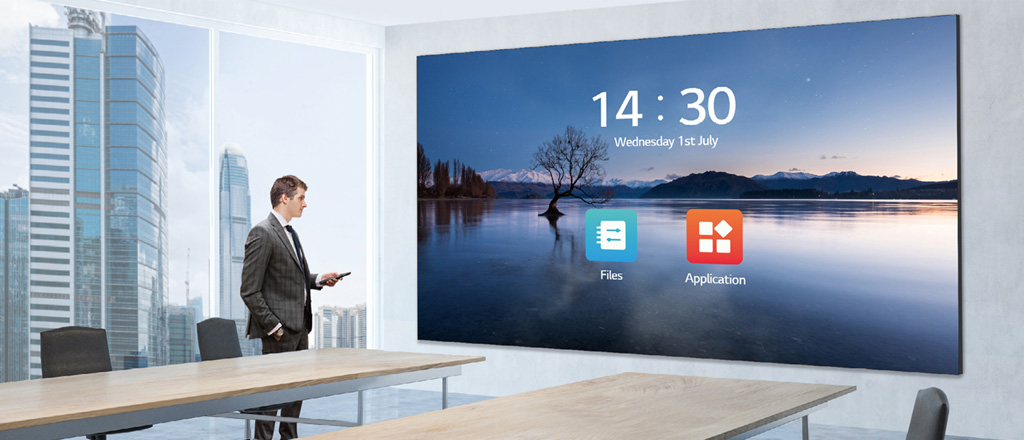 Accessory Kits
The 136" All-in-one comes with the flight case which includes the landscape wall mount and tools for installation. The motorized stand is optional. With this stand, you can adjust the height of the screen including stand from 2.0 m to 2.5 m.
Built In
Flight Case & Landscape Wall Mount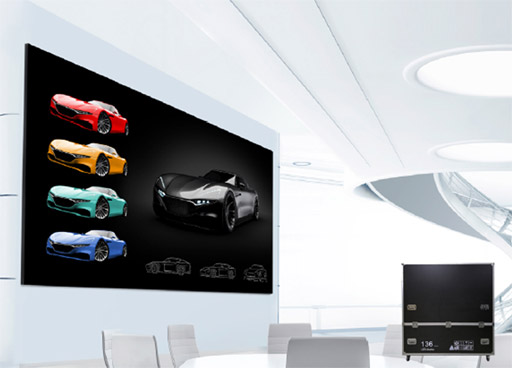 Optional
Motorized Stand (Available for Purchase Separately)
Easy Installation
The installation process for the 136" All-in-one Essential series is simple. After securing two cabinets which are included in the flight kit, attach each LED display module to them. Lastly, plug in the power cable.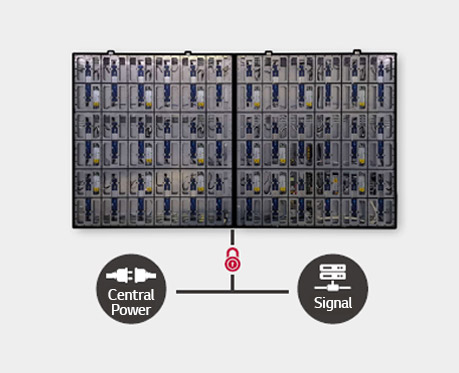 1. Secure two cabinets after connecting main power/signals.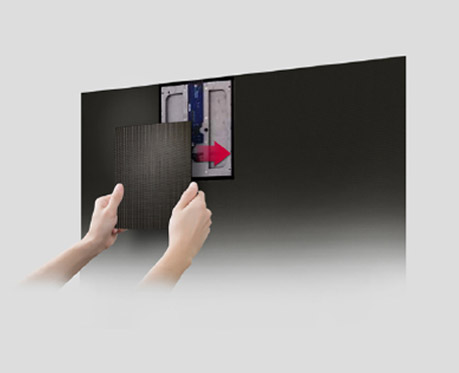 2. Attach LED modules to cabinets.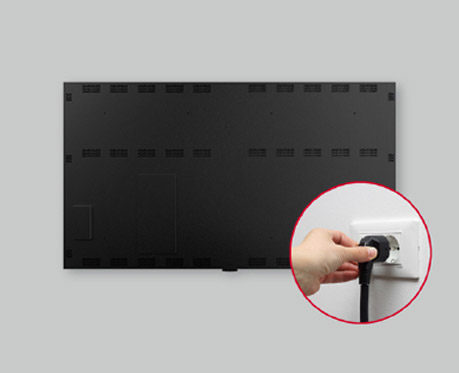 3. Connect the power cable.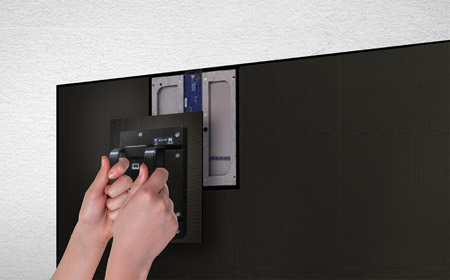 Quick Maintenance
In case of failure related to the LED module or the system board, it can be serviced from the front. The LED module can be simply detached by the provided magnetic tool and replaced quickly without cabling.
Simple Power Connection
The LAEB series is operated with a single or double AC cable (two AC cables are needed for 110V AC) without the need for a complicated power connection and enables neat installation.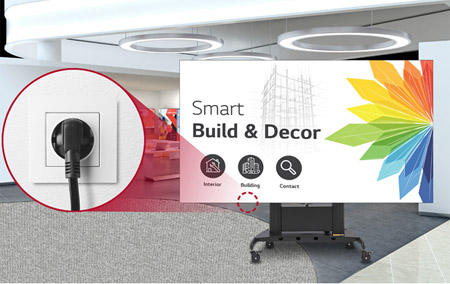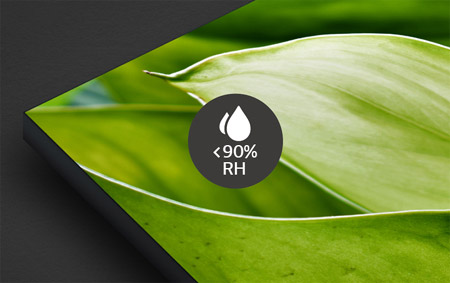 Operating in a humid environment
The All-in-one Essential series can be operated under 90% RH environment (without condensation).
Power Saving Standby Mode
When there is no input with remote control for a period of time, the screen turns off and the main circuit parts inside the LED cabinet go to a standby mode, helping to reduce power consumption.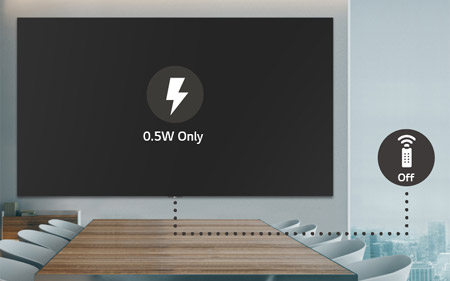 Click here to download PDF Spec Sheet (3.6mb)
To order this product call 1-800-288-7351 or contact us for pricing and more information.
Note: GPOs and purchases on contract, please call us at 1-800-288-7351 for pricing and purchasing details.