TB&A's Live Call Center
Television Rental & Premier Customer Service
TB&A has developed a comprehensive and customized service-delivery system that enhances the management of your television rental program. Fully-integrated with your internal processes, our support system makes TB&A a premier patient communications service partner. Premier customer service, a personalized approach, increased revenues and flexibility are just a few of the many features which have led to a platform that both hospital partners and patients prefer.
Personalized Service
Studies show that patients prefer a live-operator solution for reasons including:
24 x 7 availability – Patients can activate service, report troubles or perform service inquiries with a live representative any time day or night.
Nurses – In utilizing our live representatives, your nurses are removed from the television rental process and can allocate that time back to patient care.
Information Center – Patients can interact with representatives to answer questions about the channel line-up, dialing instructions or local phone numbers – virtually any non-medically related question they could possibly have.
Dispatch/Repairs – Our Call Center manages the dispatch/repair service for patient television service.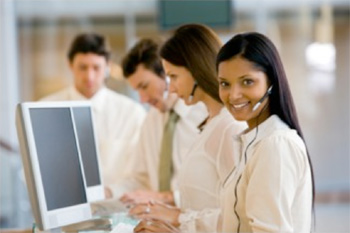 Contact TB&A today for more information about our call center.