LT340H Series Slim LED Commercial Widescreen Televisions Available in 43″ and 32″ models.
To Order Call 1-800-288-7351
The LG LT340H series are cost effective commercial grade televisions , designed to operate with an external Set Top Box while providing the patients and visitors a superior HD viewing experience with an energy efficient LED display.
Features
Public Display Mode
Commercial Grade Stand
External Speaker Out Compatibility
IR Pass Through and Control
USB Cloning
Anti-Theft System

Click here to download PDF Spec Sheet (1.4 mb)
For Long Term Care applications, see the LG HealthView™ Remote.
LG Commercial Television Key Features

Global Leading Digital Rights Management System
Pro:Idiom unlocks access to premium content to help assure rapid and broad deployment of HDTV and other high value digital content.
Pro:Idiom has been designed specifically for users of premium HDTV content from cable, satellite, or video on demand (VOD) services, and is thus designed to lower costs and reduce maintenance needs. This leading DRM system is embraced for its security solution, which prevents illegal copying of copyrighted content.
Reduced Total Cost of Ownership

Using LG's optional Pro:Centric server, you can remotely manage cloning and channel mapping for TVs in patient rooms without having to visit each room.
EzManager's auto configuration function makes installation quick and easy. EzManager guides the installer to set up the TV with simple steps without having to set up the menu manually, saving time and cost.
Smart Share™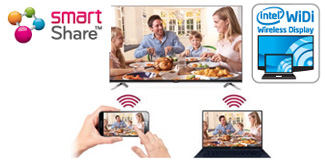 Enjoy and share content stored on your laptop, digital cameras, smartphones and other devices to the TV seamlessly.
*Video playback only – content on phones can play on the TV through the Smart Share app on compatible LG smartphones.
Wi-Fi Built-in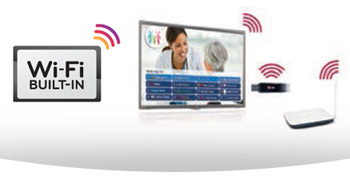 Similar to a smartphone, LG's Pro:Centric Smart TVs have WiFi built-in, allowing greater connectivity and access to and from the TV.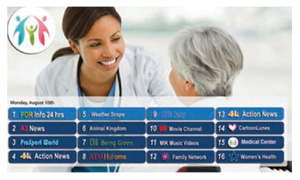 Pro:Centric Interactive Patient Room Experience
LG Healthcare televisions are industry leading television that supports the Pro:Centric platform that allows healthcare facilities to customize the patient room experience. Pro:Centric provides an easy way for the television to interface with interactive program guides, games and internet data feeds, as well as applications designed to connect patients to services such as dietary menus and patient room information.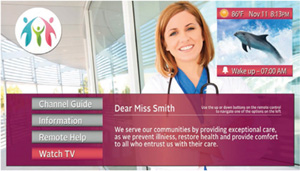 LG's Free-To-Guest Cost Effective Solution
With remote management, individual room visits are no longer required for TV configuration updates, including FTG Channel Map and FTG Installer Menu settings updates, thereby saving labor costs.
Free-To-Guest Remote Management Head End Devices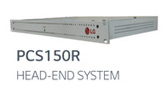 Remote management of the FTG Channel Map and FTG Installer Menu settings may be provided by a Pro:Centric server. The Pro:Centric server Admin Client web editor/content wizard also enables users to remotely update the Pro:Centric application features.
Free-To-Guest Remote Management Appliance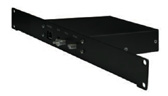 LG's Free-To-Guest Management Appliance (FMA) delivers the FTG Channel Map to the patient rooms, via the hospital's RF distribution.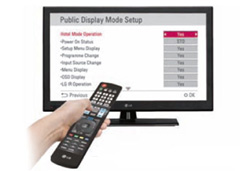 Public Display Mode
From channel selection to energy-saving features, Public Display Mode allows you to control the TV settings in your Hotel, which prevents misuse by customers, set volume limits, or restore factory defaults on any TV. You are in control of it all.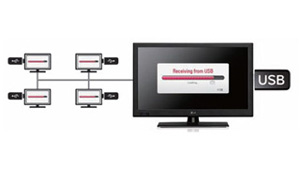 USB Cloning
The USB Cloning feature allows you to simply copy the TV settings onto all TVs using a USB stick, a process that is fully automated to save time without having to set each TV one by one.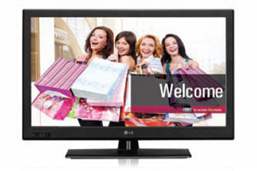 Welcome Screen
Welcome visitors with a warm greeting message that includes your business name and logo.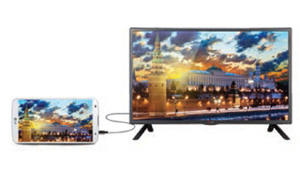 MHL
MHL connects smart phones to the TV instantly, mirroring content in HD quality, just like connecting a PC through an HD cable. Moreover, it allows you to control the phone s content on the TV with a remote control.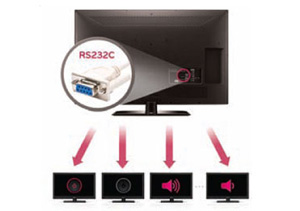 RS232C Control
Via the TV's RS-232C port, you can remotely control multiple TVs' power and volume settings simultaneously.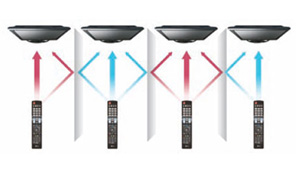 Multi IR
Multi IR function eliminates the remote control signal interference between TVs in multiple dwelling rooms. This system will work using the same LG TV model.(Optional 124-213-10 required)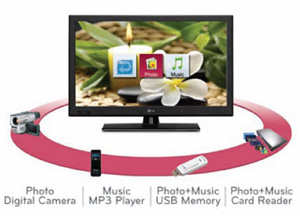 USB 2.0
You can play images and videos from external storage devices.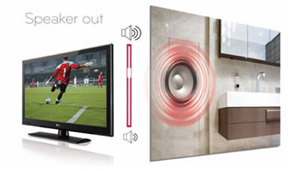 External Speaker Out
Enhance the entertainment experience by adding an additional speaker, allowing TV audio to be heard from other locations such as the bathroom.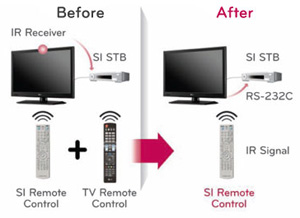 IR Out
IR Out enables customized set top boxes to receive IR signals via LG TV Signage. This added convenience requires only simple connections and allows easy management using a single remote control.
Note: GPOs and purchases on contract, please call us at 1-800-288-7351 for pricing and purchasing details.